STAND ART DISPLAY will attend at POPAI Marketing and Retail show, the most important biannual show in Europe of P.O.S, celebrated in Paris.
In our stand G-10, you will see our very best designs, a lot of solutions for each sector and different materials and finishes.
Besides, you will be with our team to discuss and provide P.O.S solutions and to share ideas and experiences.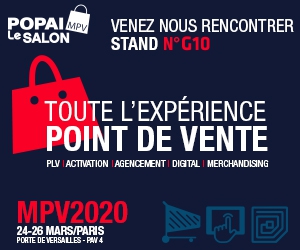 Save the date:
Paris, of 24th to 26th of March 2020
You will find us on:
STAND G10
Also, we will enjoy all of conferences, we will discover new technologies, new designs, and, as every year, we will discover the winners of POPAI Awards contest, with the best marketing creations.
We wait for you!
The Stand Art Display team